Protecting Your Holly Springs Home Or Business From Mosquitoes
Living in North Carolina has its benefits, but being free of mosquitoes is not one of them. Mosquitoes are a major nuisance throughout the warmer months of the year, and they do more damage than simply leaving behind itchy bites. Many mosquitoes carry and transmit serious diseases, including West Nile virus, malaria, Zika virus, and more.
If your property has a lot of mosquitoes on it, you have a few options. You can grin and bear it every time you go outside, you can choose to stay inside, or you can find a way to get rid of as many mosquitoes from your Holly Springs property as possible. If you select the third option, Ready Pest Solutions can help. We offer two types of mosquito control services to help you enjoy your yard safely and conveniently.
Mosquito Control From Ready Pest Solutions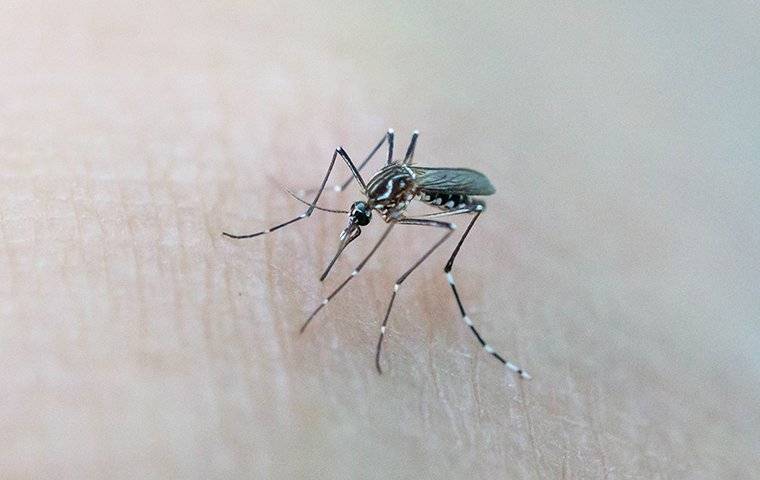 Conventional Fogging Treatment
Our conventional fogging treatment is a monthly service that is available from April through October. We'll inspect your property to identify the areas that are conducive to mosquito activity. We'll then treat those areas, including shrubs, landscaping, and grasses, with our mosquito misting system.
This service also includes treatment for areas of standing water. Mosquitoes require standing water to breed, so we'll use a larvicide in these spots to eliminate new mosquitoes before they can mature.
In2Care Mosquito Traps
Our second mosquito control option is the installation of our eco-friendly In2Care Mosquito Traps. We'll set these traps up in shaded areas around shrubbery, where mosquitoes tend to spend a lot of time. The traps include:
Durable 5L water reservoir
Lid with click-on mechanism
Floater (to carry the gauze strip)
Green time indicator cap (servicing reminder)
Optional securing tools
Refill sachets (gauze, bioactive, and attractant tablets) for reactivation every four weeks
These traps work by attracting female mosquitoes. When they enter the trap, they pick up the bioactive, which they then spread to other areas they visit before it eliminates them in a few days. If they land in any areas of standing water, they infect those areas with the larvicide, eliminating new mosquitoes from maturing. In2Care traps are an easy way to ensure widespread mosquito control.
We'll service our traps monthly from April through October.
Our Mosquito Control Guarantee
If you have any problems with mosquitoes in between our regularly scheduled service visits, we'll return to your property to provide an additional treatment free of charge. We also offer one time services for special occasions. To learn more about our mosquito control services or to schedule a service, contact us today.
Learn more about our home pest control and commercial pest control solutions.
Request Your Free Inspection
Complete the form below to schedule your no obligation inspection.