Effective Pest Control In Garner, NC
Regarded as one of the best places to live in America, the town of Garner is where many families and individuals look to grow their roots. This idyllic community provides a temperate climate year-round, big and small businesses, and students with an excellent public education. With lake access and countless walking trails, Garner also provides its residents with seamless access to the outdoors. But life isn't perfect here, with pest problems creeping around every corner. As a locally-operated business for over 30 years, at Ready Pest Solutions, we understand the needs of our community members and work hard to keep them safe from pests. Our Wake County pest control programs are comprehensive and offer protection from a wide array of local invaders. We will always put your health and well-being first in our quest to solve your pest problems with methods that align with the Entomological Society of America. As always, every service we provide comes with a pest-free guarantee. For more information on our services, don't hesitate to contact us today.
Home Pest Control In Garner, NC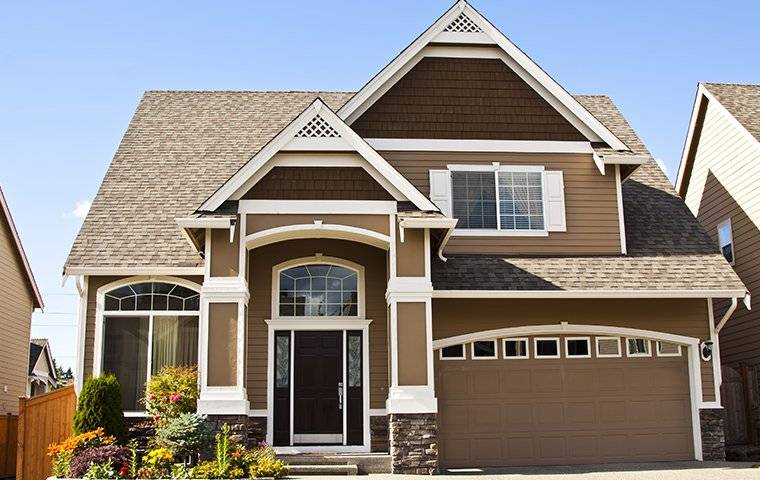 At Ready Pest Solutions, we work around the clock to protect local households from the dangers that come with pest problems. Our residential pest control program treats both the interior and exterior of your home in order to create an unbreachable barrier for pests. Our process is designed to be safe for people, pets, and the environment so that you can see maximum results with minimal impact. All of our work comes with a pest-free guarantee and the signature professionalism that we've cultivated over the last three decades. Contact us today to put residential pest control to work in your home.
Commercial Pest Control In Garner, NC
When it comes to protecting your business from the harmful effects of pests, you need a team of experts in your corner. At Ready Pest Solutions, we provide commercial pest control with guaranteed results. From our very first inspection of your property through the treatment and maintenance process, it's our goal to work in tandem with business owners to bring them the high quality of service that we've become known for. We'll treat both the inside and outside of your property and monitor it closely to ensure that it's pest-free no matter the time of year. To learn about what our commercial pest control offers, contact us today.
The Best Way To Stop Rodent Damage To Your Garner Home
Rodents are sneaky and tenacious pests that won't stop until they've made your Garner home their home. Rats and mice enter homes searching for food, water, and warmth when conditions start to cool off. Most homeowners give rodents everything they require without even knowing it, which means that they are very easy to attract and make getting rid of rodents all the more difficult. Since mice are capable of fitting through openings the size of your pinky finger and rats are known to use sewer systems and scale roofs in order to gain access to a home, the best way to stop rodent damage is with professional rodent control from Ready Pest Solutions. With over three decades of experience working with local homeowners, we understand the impact that rodents can have on your home. We blend our expertise with an intimate knowledge of these pests and the professional products needed to treat them. Our methods typically include sealing up entry points and exclusion in order to both remove rodents and keep them from returning. Contact us today for more information on protecting your household with rodent control.
Are These Spiders In My Garner Home Poisonous?
House spiders are a very common occurrence in Garner homes, and while some of them are not dangerous, some are. One of the most common house spiders is the black widow spider, which most people recognize from popular culture. This glossy black species is stamped with the iconic red hourglass image on its abdomen and is known for its venom. The female typically waits in her web until her prey scurries by, only to attack. Unfortunately, if she perceives a threat from a human, she is likely to bite them as well. Another very common and potentially dangerous house spider is the brown recluse. This type of spider varies in its shade of brown but is easily identifiable by its six eyes. They tend to actively hunt prey rather than wait on a web, which can lead to more encounters in your home. If they feel provoked, the brown recluse will also bite. It should be noted that both species tend to be anti-social; however, the impact of their behavior doesn't matter. At Ready Pest Solutions, we will work diligently to keep your home free from poisonous spiders throughout the year with spider control which is included in our residential plans. Contact us today to learn more about how this might benefit your household.
Request Your Free Inspection
Complete the form below to schedule your no obligation inspection.