Professional Pest Control In Fuquay-Varina, NC
Noted as one of the safest suburbs in North Carolina, the burgeoning town of Fuquay-Varina provides residents with a picturesque daily life. The town offers an excellent public school system, quaint parks, lots of local restaurants and businesses, and all of the southern charm that North Carolina is known for. Situated only 30 minutes outside of Raleigh, Fuquay-Varina is the ideal location for individuals who commute or those who simply want access to the city without having to live there. With the potential for pest problems to develop at any given time, locals turn to Ready Pest Solutions for the safest solutions. For over three decades, our Wake County pest control has met the needs of our community and continues to provide maximum protection against common area pests. Whether the pests you're facing are termites, rodents, mosquitoes, ants, or others, we turn to safe methods that make your health a priority. We're proud to offer 24-hour customer service, have an A+ rating from the Better Business Bureau, and provide pest-free guarantees. For more information on our offerings, contact us today.
Home Pest Control In Fuquay-Varina, NC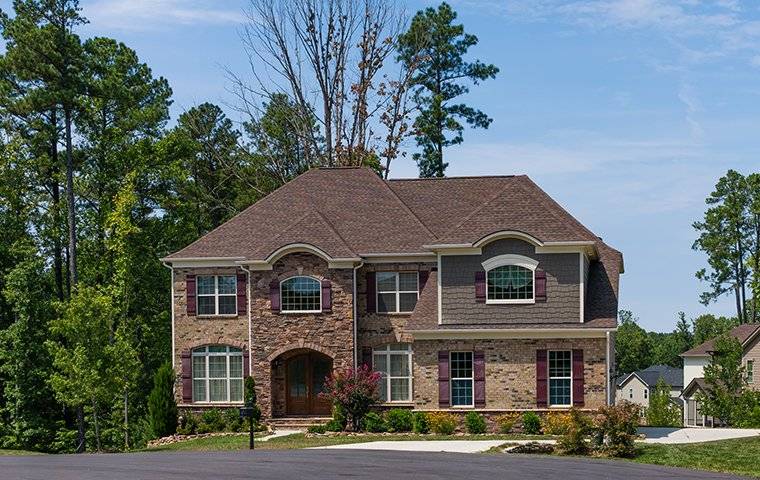 With over three decades dedicated to protecting local homes from pests, there isn't a problem that Ready Pest Solutions can't solve. Our residential pest control program begins with a thorough inspection of your property and involves interior and exterior treatments customized to your needs. Every service we offer is designed to be safe for people, pets, and the environment, so you never have to worry about making sacrifices in order to eliminate pest problems. It's our promise to you to always provide the highest quality service, whether that's answering the phone no matter the time of day or staffing only the most qualified pest professionals. If you're looking for a way to keep pests out of your home, contact us today.
Commercial Pest Control In Fuquay-Varina, NC
At Ready Pest Solutions, we believe that no business should have to struggle with the challenges that pest problems bring about. Over the last three decades, we've worked diligently to create commercial pest control programs that work. We listen carefully to the needs of our customers and work to meet them with comprehensive protection from a multitude of pests. With treatments that address both inside and outside your property along with routine maintenance, we will keep your business pest-free throughout the year; we guarantee it. For more information on protecting your business from pests, contact us today.
Why Do I Have Ants In My Fuquay-Varina Home?
As the most commonly encountered nuisance pest in Fuquay-Varina, developing an ant infestation is almost impossible to avoid. Ants are primarily lured into the home by sweet and sugary foods. Things like juice boxes, jars that haven't been rinsed, and beer cans sitting around in the recycling bin are very common culprits. Ants can also be easily attracted by spills, crumbs, garbage, food residue in the bottom of your trash bin, overly ripe bananas that are sitting on the counter, and meals that have been left out uncovered. With food, almost anything is enough to cause an ant problem. Another key way that they find your home is due to leaks in places like downspouts, faucets, and even bathtubs. While these are all factors that make your home enticing to ants, the mechanism that they primarily use to gain entry inside is cracks and crevices. Ants can easily fit under doors or the smallest openings around your foundation if they sense something like food or water. At Ready Pest Solutions, we include ant control in our residential programs because we know how difficult these problems can be to manage. For more information on keeping ants out of your home, contact us today.
How To Deter Rodents In Fuquay-Varina
Rodents are persistent pests that hassle Fuquay-Varina property owners to no end
In order to deter these pests, try the following tips:
Start by keeping all greenery around the home trimmed back, as rats can easily use it as a means of entrance.
Fill openings around garage doors and front doors with weatherstripping and tend to all foundational gaps with materials like silicone-based caulk, steel wool, and wire mesh. Rodents can fit through cracks the size of a dime, so be thorough.
Rodents are masters at sniffing out food, so it's important to be conscientious around food in all of its forms. Take out the trash routinely, do not allow dirty dishes to pile up, clean up crumbs, and store pantry items in secure containers.
Fixing leaky gutters, pipes, and faucets will cut off a rodent's water source, which is key. Additionally, keep basements and attics free of humidity.
At Ready Pest Solutions, we're dedicated to bringing local property owners high-quality rodent control throughout the year. Our methods are focused on preserving the well-being of our customers and the environment while correcting and preventing rodent populations. For more information on these services, contact us today.
Request Your Free Inspection
Complete the form below to schedule your no obligation inspection.