Quality Pest Control To Protect Your Holly Springs Business
Running a business is hard work. As every experienced business owner knows, minimizing problems before they get worse or even have a chance to start is the best way to keep your business successful and running smoothly. One issue that many companies face is pest infestations.
Pest infestations are a common occurrence in commercial facilities in Holly Springs and the surrounding areas. Taking immediate action against them is the best way to mitigate the damage they cause. Ready Pest Solutions has over 25 years of experience solving pest problems for businesses.
What To Expect From Our Commercial Pest Process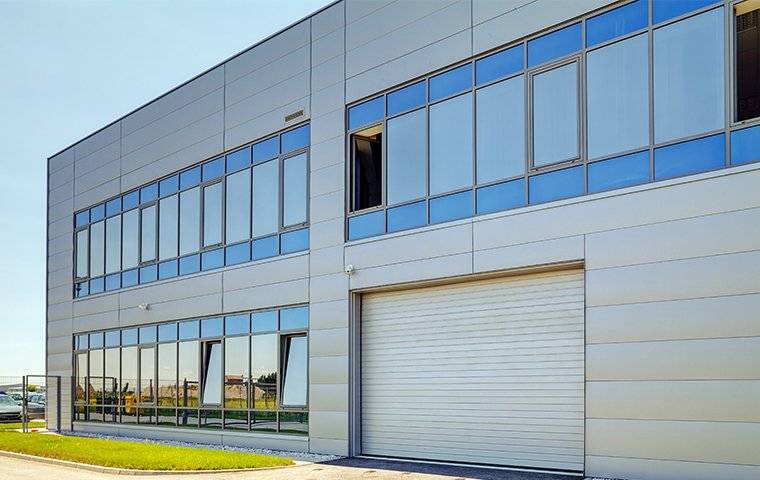 Inspection
To gather the information we need to understand your pest problems and where they're taking place, we'll do a thorough inspection of your property. We'll start inside, looking at common areas, offices, and maintenance areas for pest activity and entry points. Outside, we'll look around the perimeter of your building to identify entry points and note conducive conditions that may be attracting pests to your business.
Treatment
After our inspection, we'll perform an initial treatment on your facility, including interior and exterior treatments to fully protect your business from pests. Inside, we'll target cracks and crevices and place monitors in strategic locations to track pests and better target our future treatments.
Outside, we make sure to treat all entryways, removing webs and nests. We also treat all pest entry points around your building's perimeter to prevent pests from getting inside.
Follow Up
Monthly follow-up services are part of our commercial pest control. These ensure that your Holly Springs business doesn't have to worry about a pest problem in the future. During these follow-up visits, we perform a full interior and exterior treatment.
Daycares
Parents who entrust their children to your care expect you to keep their kids safe and healthy. A pest infestation makes that difficult to do. Stop pests before they can get into your daycare with Ready Pest Solutions.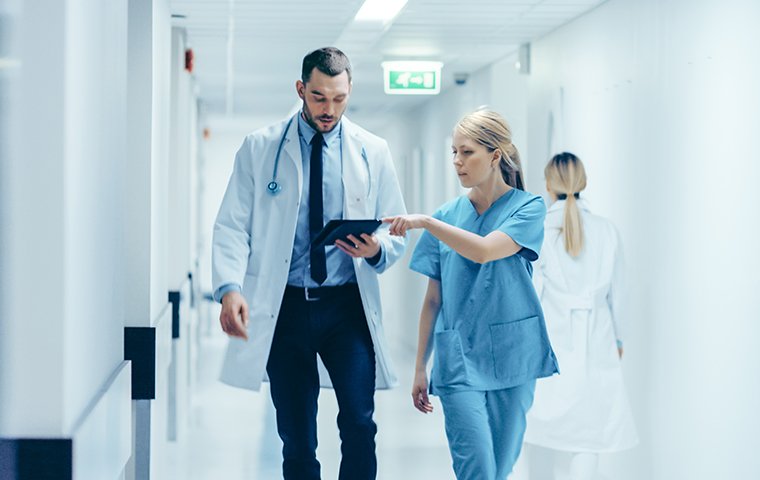 Doctor's Offices
Keeping your office clean and sanitary is essential to your patients' health, but pests carry and spread many dangerous pathogens. Keep pests out of your doctor's office with Ready Pest Solutions.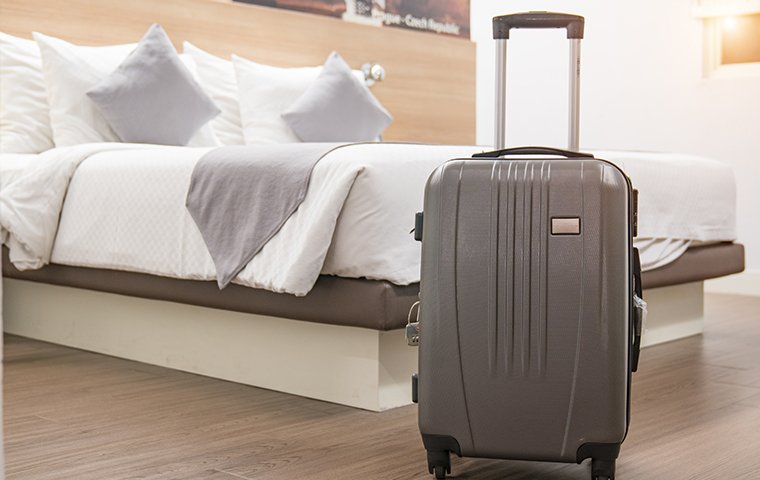 Hotels
When guests stay at your hotel, the last thing they want to see are pests skittering across the floor and furniture when they enter their room. Keep your guests happy with help from Ready Pest Solutions.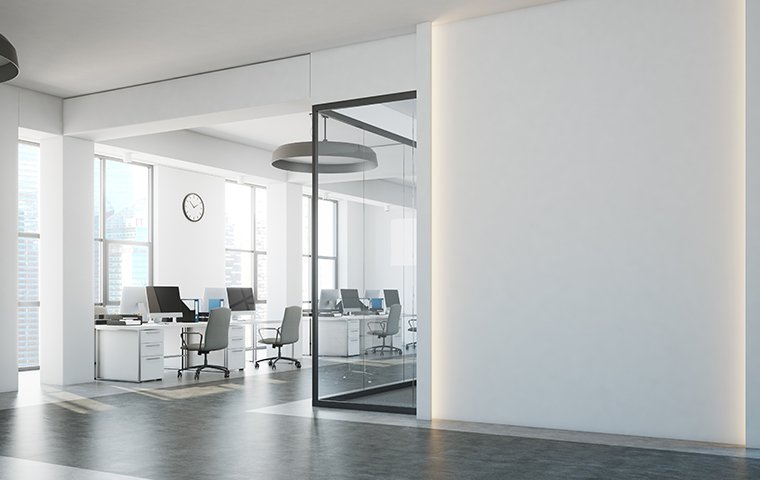 Office Buildings
Protecting your office building from pests saves you from having to make costly repairs and keeps your employees safe. Stop pests from getting inside with the help of Ready Pest Solutions.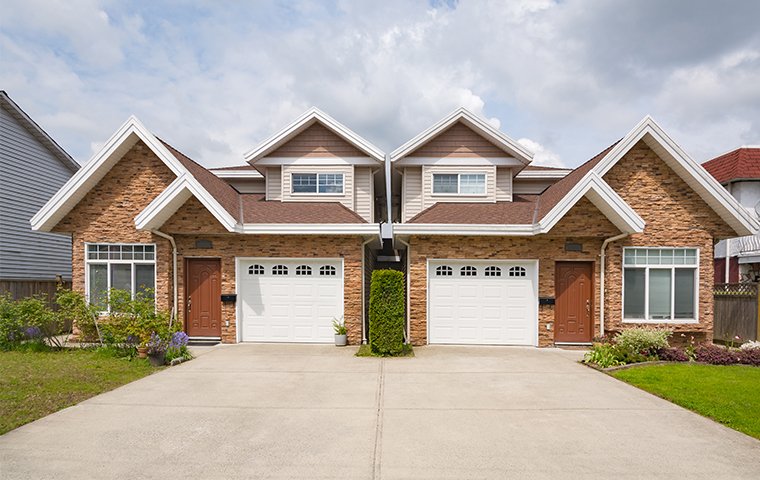 Single/Double Family Duplexes
If pests get into one unit of a duplex, they will not simply remain there. Pests are pros at spreading throughout an entire building. Protect your building with the help of Ready Pest Solutions.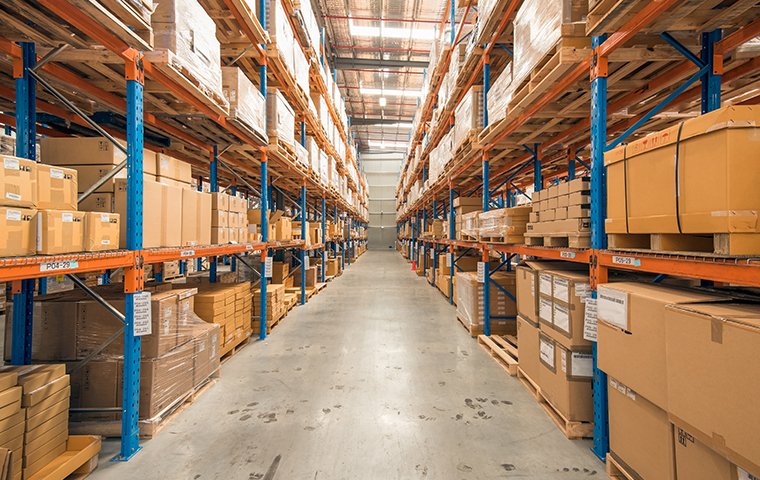 Warehouses
No matter what you have stored in your warehouse, you have an obligation to keep it safe and free of damage. If pests get inside, they'll make that hard to do. Keep them out with Ready Pest Solutions.
Reasons To Choose Ready Pest Solutions
Regardless of whether you have an active pest infestation or are simply taking preventative measures, your business will benefit from the services provided by Ready Pest Solutions.
We are locally owned and operated, so we are familiar with the unique pest pressures in Holly Springs and the surrounding areas.
We are family-owned and operated with experience working for a national pest control company prior to starting our own business, so we understand your pest control needs, both big and small.
We have nearly three decades of pest control experience.
We are committed to getting to the root of your pest problems instead of simply treating the symptoms.
We love serving our customers; it is our honor to help you.
Our owner is an Associate Certified Entomologist with the Entomological Society of America.
Our mission is to protect your business from unwanted pests in a way that regards the safety, health, and welfare of the public and the environment.
We target our treatments to your specific pest control needs.
We guarantee our services.
In addition to our general commercial pest services, we offer the following pest-specific options:
We Are Here To Serve You
At Ready Pest Solutions, we take pride in providing our customers with the services they need. Whether you have a pest infestation that needs to be handled quickly and effectively or seek preventative pest control measures to avoid future problems, we will help meet your needs. To request an inspection for your commercial facility, contact us today.
Request Your Free Inspection
Complete the form below to schedule your no obligation inspection.