Quality Pest Control In Cary, NC
As one of the most highly ranked places to live in the entire state of North Carolina, the city of Cary provides its residents with a very high quality of life. Cary is also known for its stunning natural beauty, collection of independently-owned wineries and breweries, excellent public schools, and an overall emphasis on community, despite being the third-largest community in the area. Pest problems are constant in a city like Cary, and at Ready Pest Solutions, we're focused on tackling them one at a time. As a locally-owned and operated business, it's our mission to bring Wake County pest control that is safe and sustainable to both people and the environment. With over three decades of experience and methods backed by the Entomological Society of America, no team will work harder to protect your property from pests than us. All of our work comes with a pest-free guarantee and our signature customer support so that you never have to worry about common pest problems again. For more information on our services, contact us today.
Home Pest Control In Cary, NC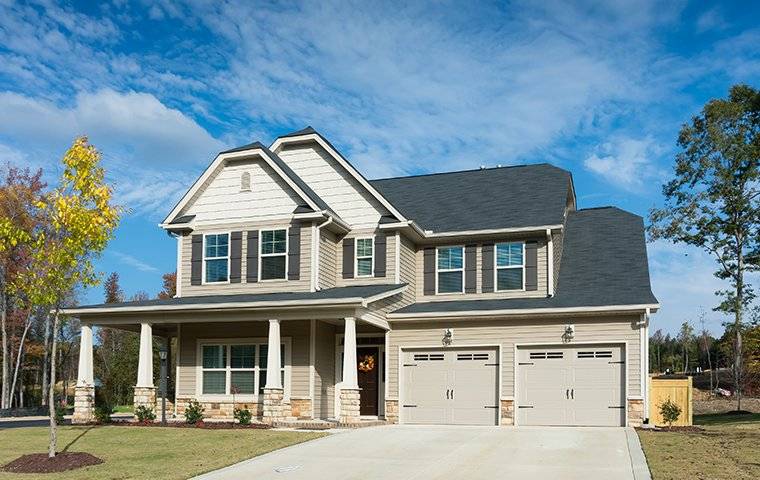 Pest problems can be very serious when they happen inside the home, and with DIY methods proving costly and ineffective, you need a team of professionals on your side. For over three decades, Ready Pest Solutions has been working with Cary homeowners, offering residential pest control that is comprehensive and safe. Upon your initial inspection, we treat your home both inside and outside, fill cracks and crevices, and remove cobwebs and nests. We typically suggest follow-up services to keep your home safe throughout the year.
In addition to our general offerings, we also provide pest-specific solutions for mosquitoes and termites. No matter which services you require from us, they all come with our pest-free guarantee so that you can sleep soundly, knowing that your home is safe from common nuisance pests. To learn more about our residential pest control programs, contact us today.
Commercial Pest Control In Cary, NC
At Ready Pest Solutions, we are here to serve you. Our commercial pest control programs are designed to meet the specific needs of each business we work with. We conduct thorough inspections of your property and have honest conversations with you about your pest control goals and how we can help you achieve them. The initial treatment that you receive will include both the interior and exterior of your property. Then, with routine maintenance, we'll be able to closely monitor the effectiveness of the systems we've put in place. With over three decades of experience and procedures that are in line with the Entomological Society of America, there is no pest problem that we can't fix. It is our promise to you to always provide commercial pest control that yields results, which is why we stand by our pest-free guarantee. To learn more about our offerings, contact us today.
Can Ants In Cary Be Dangerous?
As Cary's most common nuisance pests, ants are often viewed as a harmless but unwanted part of daily life. Unfortunately, not all ants are as innocent as they may initially appear. The red imported fire ant, for example, thrives in outdoor settings, but when these small pests perceive a threat or their mound is disrupted, they will likely attack individuals en masse. The odorous house ant can deposit the bacteria into food that causes E. coli if things are left uncovered, and the pavement ant is known to sting if they feel provoked. While carpenter ants aren't linked with health risks, they are considered a danger because of the structural damage that they cause. These ants burrow inside structural wood around properties and have the same negative effects that termites typically leave behind. No matter the type of ant infestation, they are all unwanted, just the same. At Ready Pest Solutions, we include ant control as part of our standard pest control plans because we know how pervasive they can be. To learn more about our methods of ant control, contact us today.
How To Keep Cockroaches Out Of Your Cary Home
Cockroaches are pests that you hope to never have in your Cary home. Once these pests gain access, they have little incentive to leave and spread bacteria linked to E. coli and salmonella.
In order to protect your household from these dangerous health risks, try the following tips:
Start by sealing up all of the openings in your foundation with materials like caulk, weatherstripping, and door sweeps. Pay particular attention to the areas around pipes and hoses.
Address issues with moisture both inside and outside your house, which means tending to leak faucets, downspouts, roofs, gutters, pipes, and other fixtures.
Inside your home, limit eating to one room to help limit the spread of crumbs that attract cockroaches.
Always store food pantry items and leftovers in sealed containers, clean up after spills and crumbs, do the dishes often, and be conscientious about not letting trash pile up.
Lastly, cockroaches love cluttered environments, so remove all discarded packaging, as well as old newspapers and magazines.
To learn more about cockroach protection, contact Ready Pest Solutions today.
Request Your Free Inspection
Complete the form below to schedule your no obligation inspection.