You May Need Professional Help To Deal With Holly Springs Spiders
June 15, 2022
Arachnophobia, or the fear of spiders, is one of the most common fears in the United States. Nearly 100 million people suffer from it. For many, the fear is so great that they'll go to any length to avoid spiders.
There are nearly 45,000 spider species globally and around 3,500 species in the U.S. Not only are spiders plentiful, but they come in various shapes and sizes.
While most spiders in the U.S. are not venomous, a few species can pack a punch. Consequently, it's essential to take the necessary precautions to keep these pests out of your home.
One of the best ways to keep spiders away is to hire a professional pest control contractor who knows how to get rid of them. A veteran Holly Springs pest control firm can get rid of spiders and keep your home safe.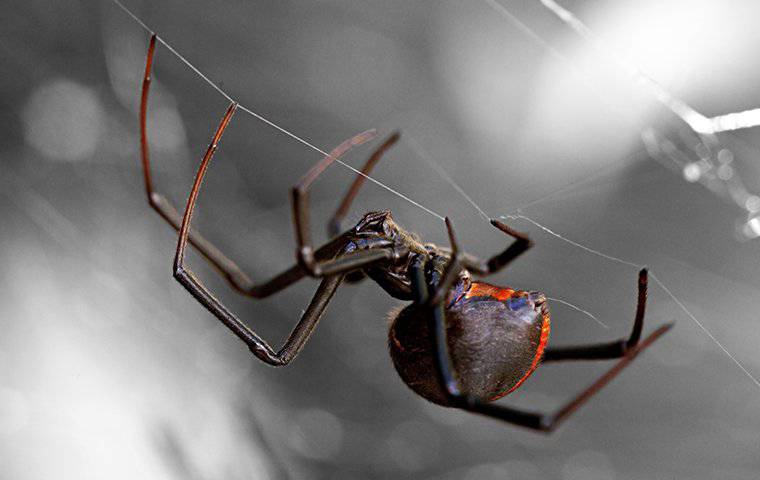 What Kind Of Spiders Might I Encounter In Holly Springs?
Holly Springs is home to multiple types of spiders.
Some of the most common include:
White Sac Spider: The white sac spider is a tiny, light-colored spider often found indoors. These spiders are not venomous, but their bites can be painful.
Black Widow Spider: The black widow is one of the most dangerous spiders in the U.S. These spiders have a shiny black body with a red hourglass on their abdomen.
Carolina Wolf Spider: This spider is large, hairy, and often lives outdoors. It's not highly venomous but can cause a painful bite.
Brown Recluse Spider: The brown recluse is a small spider with a violin-shaped mark on its back. These spiders are often found indoors and can cause serious health problems if their bites go untreated.
Unless you are experienced in spider identification, it's best to leave pest control to the professionals who can correctly identify and handle common household spiders. Don't risk your health - instead, get expert help.
Are Most House Spiders Dangerous?
All spiders are venomous. They use their poison to kill their prey. However, the venom of most spiders isn't strong enough to cause serious health problems in people.
There are only a few types of spiders in the U.S. that can cause serious health problems. These include the black widow and brown recluse spider.
Signs and symptoms dangerous spider bites include:
Muscle pain
Nausea
Vomiting
Fever
Rash
Severe abdominal pain
Restlessness
If you experience these symptoms following a spider bite, seek medical attention immediately. Once you're safe, contact a licensed pest control firm near you. They know the best way to get rid of spiders.
Five Ways To Deter Spiders In Holly Springs
As much as you should seek professional help when dealing with spiders, there are some things you can do to deter them.
These include:
Keep your home clean and clutter-free to eliminate potential hiding spots.
Remove entry points by sealing up any cracks or crevices.
Eliminate moisture sources by fixing any leaks or drips.
Keep your yard clean and free of debris.
Trim back any trees, bushes, or foliage that might be touching your home.
You may also get rid of spiders naturally by using essential oils to kill spiders. If all this fails, speak to a pest control contractor in Holly Springs to get rid of your spider problem for good.
Total Spider Control For Your Home Or Business
As tempting as do-it-yourself (DIY) spider control may seem, it's always best to leave the job to a professional. A good pest control firm possesses the knowledge, experience, and resources to get rid of spiders quickly and effectively.
When it comes to spider control in Holly Springs, there's only one name you need to know - Ready Pest Solutions. For over 25 years, we've been getting rid of spiders and other pests in Holly Springs. We know what works and what doesn't. Contact us today to learn more about our home pest control and commercial pest control services or schedule a free consultation.