The Secret To Effective Rodent Control For Holly Springs Homes
December 15, 2021
Did you know that it's not just insects that are some of the most common pests in Holly Springs? In fact, rodents are some of the most prevalent pest problems in the area and also some of the most adept at living alongside us. Many rodents, specifically rats and mice, are dependent on humans for their own survival, and they can cause many problems for homeowners. Find out why rodents in Holly Springs are dangerous and get rodent control tips in this guide.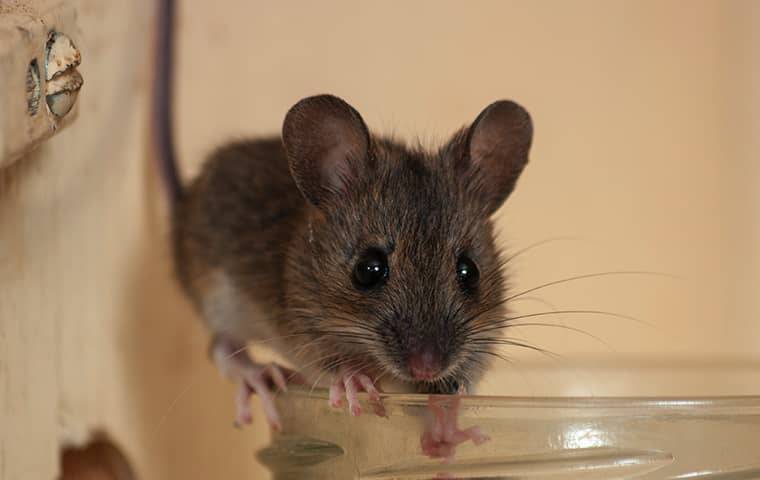 Common Holly Springs Rodents
Mice and rats are definitely the biggest concern, and while most people know what they look like, they can sometimes be a bit difficult to tell apart. Mice are much smaller at only around five inches long with their tails, but baby rats are sometimes mistaken for mice. There are, however, a few key differences. Mainly, mice have longer tails, pointier muzzles, and more prominent ears in proportion to their bodies. Rats, on the other hand, have blunter muzzles, smaller ears, and thicker, shorter tails.
While mice and rats are much more common, squirrels are also rodents that can cause issues in Holly Springs. They usually remain outside, but they can sometimes find their way indoors, and when they do, they can cause big problems. These rodents are best identified by their large, bushy tails.
Why And How Rodents Invade Homes
Rodents use our dwellings for shelter and access to food and water. Over hundreds of years, they've become reliant on us for these needs. They will seek areas that have easy access to food and water and areas where they can get inside. But, even homes that are well-maintained and tidy can still end up with infestations.
Mice can squeeze through holes the size of a dime, and rats can fit through holes the size of a quarter. Both of these rodents also constantly gnaw on materials to keep their teeth from getting too big. They can chew through many materials, including drywall, plaster, wires, and much more, so even places that do not have gaps or holes can become accessible to them over time.
Since they are so difficult to control and prevent, the best way to deter rodents is with ongoing residential pest control.
Protecting Your Home From Rodents
If you do end up with rodents, don't feel bad. They are extremely common, and despite trying your best to prevent them, they can prove tricky. Luckily, the residential pest control experts at Ready Pest Solutions have reliable rodent control services. We use effective treatments to address rodent problems and eliminate them at the source, and then, we work with you to keep rodents out in the future.
Preventing Future Rodent Problems
While rodent control is difficult, there are still steps you can take to reduce the likelihood of attracting rodents to your home. Along with ongoing professional assistance, here are some steps you can take on your own:
Cover the chimney and vent openings with wire mesh.
Clean up food and drink messes right away and keep kitchens tidy.
Practice good housekeeping habits overall and remove clutter.
Get lids for all trash cans.
Seal up holes in the walls and foundation with steel wool or other tough products.
Get started with rodent prevention and removal by contacting Ready Pest Solutions today.