The Problems Cockroaches Bring To Your Holly Springs Home
July 15, 2021
When you were a kid, were pest problems a normal occurrence in your Holly Springs area home? If so, how did your parents deal with them? For a long time, people used DDT to keep flies, fleas, roaches, ants, and bed bugs out of their homes. This product was of course banned in the '70s due to the threat it posed to people. For those who didn't have DDT while growing up, pests may have been an accepted part of life. As nice as it is to not have to worry about invasive pests, there is one creature in our area that you should be concerned about. Here are the problems cockroaches cause inside Holly Springs homes and what you need to know to get and keep them out.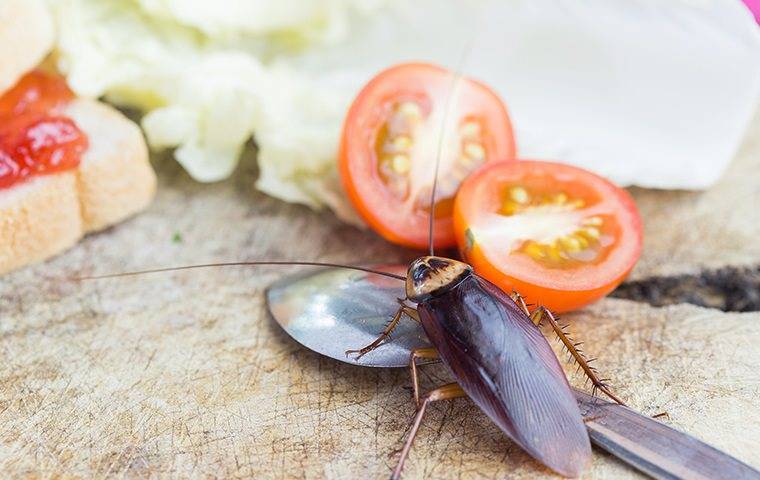 Are Cockroaches The Worst Pests?
There are many creatures that are considered pests because they cause problems around area homes. Some are dangerous. Others are destructive. All are annoying. In the case of cockroaches, they are all three of these things. Not only are cockroaches a nuisance, but they also threaten human health as well as cause damage to household items. Does this make them the worst pests? We will let you be the judge of this.
The Dangers Of Roaches
Cockroaches are naturally filthy creatures, despite their religious grooming habits. In and around homes, these nasty pests crawl through garbage, skitter around sewers, and consume bacteria-ridden things like dead animals and rotting foods. These types of behaviors cause roaches to pick up a range of sickness-causing organisms. Specifically, cockroaches are capable of carrying and spreading 33 different forms of bacteria, 7 human pathogens, and 6 parasitic worms. The kicker is that they don't have to touch you to make you sick. They only need to touch your kitchen table or nibble on some left-out food to make you ill.
Another way roaches get people sick is with their shed skins and fecal droppings. These roach bi-products are released into the air and act as irritants to individuals with allergies or asthma.
The Destruction Cockroaches Cause
Most creatures have diets similar to humans consisting of meats, vegetables, and grains. Roaches eat all of these things and a variety of other, less edible materials. One thing these pests regularly consume is glue and paper. This makes them the enemy of stored books and newspapers. Cockroaches will also eat paste, fabric, leather, and a variety of other weird things.
Some Strategies To Prevent Roaches
Now that you know why you don't want cockroaches living inside your home, let's discuss some helpful options to try to deter these pests from invading your living areas. To start, here are some tips.
Keep your living areas as clean as possible.
Address leaky piping and fixtures.
Wipe down kitchen counters and sinks before going to bed each night.
Be careful not to leave out food on countertops but instead store them inside air-tight containers.
After your pets are done feeding, clean out their food and water bowls.
Tidy up your home. This includes storage areas.
Seal gaps and cracks in your home's exterior using a caulking gun.
Fix damaged window/door screens, weather stripping, and door sweeps.
Invest in high-quality pest control services.
If your Holly Springs home regularly has trouble with cockroaches and/or other pests, there is only one solution that is guaranteed to solve your problems. That is ongoing professional pest control services. To make sure your property is taken care of properly, look to the experts at Ready Pest Solutions. With one phone call, we will walk you through your options for service and get you on the road to a pest-free home.