The Best Way To Get Rid Of Ants On Your Holly Springs, NC Property
August 13, 2021
Ants can overrun your Holly Springs property in an instant. And once you find yourself dealing with ants, you might find it impossible to get rid of them. These common pests don't go away without a fight. Find out what you need to do to get rid of ants in the Holly Springs area.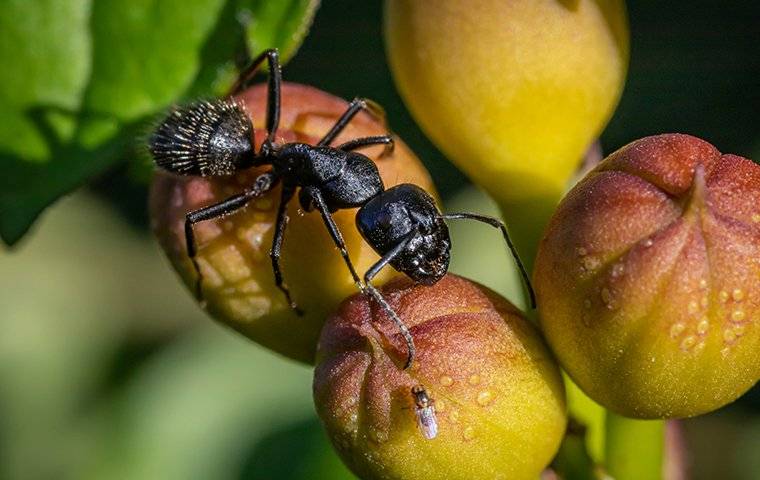 The Ants In Holly Springs
Which ants are invading your home? Although most local ants share several behaviors and characteristics, they all vary slightly. It's essential to understand which ants you have before you try to remove them.
Carpenter ants are one of the worst ants to have in your home because they chew through wood. Typically black or red, carpenter ants are quite large. They're easiest to identify by their behavior; these ants will be found in damp or rotting wood.
Meanwhile, pharaoh ants don't do damage to your property. However, they spread diseases and are one of the most stubborn local ant species. Once they gain entry, pharaoh ants create multiple colonies.
Another difficult to eliminate pest is the ghost ant. Named for their translucent gasters and legs, these ants are almost transparent. Although they are hard to see, ghost ants make their presence known. They invade in huge numbers and may take over your cabinets and baseboards.
By far the most dangerous of area ants are the fire ants who will sting anyone who approaches their nests. The sting is painful and can result in an allergic reaction that sends you to the hospital. Although these ants tend to remain outside, they can overrun your yard and pose a threat to anyone on your land.
The Trouble With Ant Infestations
When people in Holly Springs come across ant infestations, they tend to take matters into their own hands. Do-it-yourself (DIY) ant removal products are at every hardware and big box store you can find. But that doesn't mean those products are effective. Most DIY ant control products don't work.

There are a few reasons for this. First, there's the fact that ants are hard to find. You might put out a few ant baits, but are you putting them in all the right places? If you don't have pest control training, you probably don't know where or how to treat ants effectively. Furthering the issue is the fact that some products are harmful to your health. You might not even be able to accurately identify the types of ants on your property. Unfortunately, this also makes it difficult to eliminate them. How can you get rid of something when you don't even know what it is?
The truth is that your DIY efforts won't get rid of all the ants on your property. With their large colonies, most ant species seem to be everywhere. The remainder of the population will breed, and your pest problems will continue. Professional help is the best and only way to get rid of ants.
Relying On Ant Prevention
Before you have a massive infestation, take steps to prevent ants from taking over your property. You should clean up yard debris, seal your garbage cans, and store pantry food properly. If you sweep and clean regularly, you may also make your home less appealing to ants. Less food for them means fewer reasons for them to invade.
The best way to keep ants away is to rely on Ready Pest Solutions' ongoing treatment. Our team uses the most effective methods of ant control to keep you and your home safe. We have years of experience and ensure our technicians have access to the right tools for the job. If you're interested in learning more about our ant control program, call us today.