The Best Mosquito Control For Your Holly Springs, NC Property
May 14, 2021
Mosquitoes can be found in every park, backyard, and commercial property in Holly Springs, North Carolina. Anyone in the area knows how annoying mosquitoes can be, but many people might not know how dangerous they are.
Mosquitoes are not just a backyard pest but are considered one of the most dangerous pests in the world. This is because of the diseases they can spread. In the United States, mosquitoes can transfer diseases such as malaria, yellow fever, dengue, chikungunya, zika virus, West Nile virus, and dog heartworm. So, what can you do to protect yourself against mosquitoes and the pathogens they can spread to you?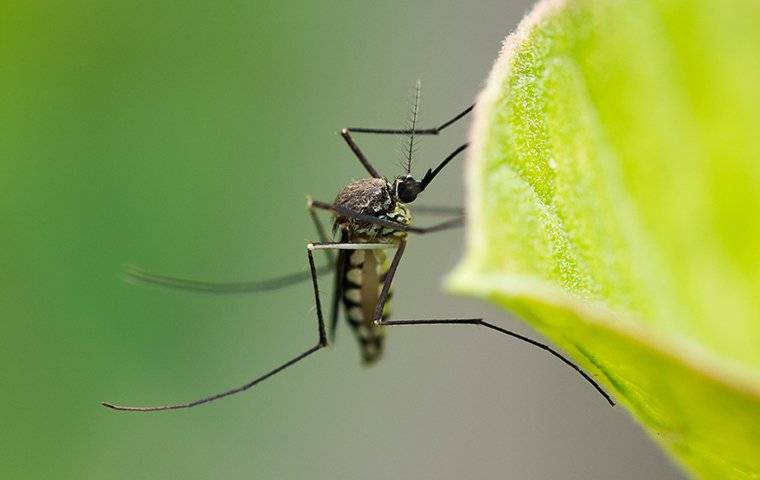 Reducing Mosquitoes Populations
It might feel like there is nothing you can do to control mosquitoes on your property, but luckily there are. Like any insect or animal, mosquitoes have likes that attract them and dislikes that deter them. By acknowledging the factors that attract them, you can reduce them such as:
The first thing you should look for on your property is standing water. Mosquitoes only need a small amount of water for breeding. Look in places like the gutter, ponds, birdbaths, and planters. If you have a birdbath or a pond in your yard, you should regularly change the water and utilize filters.
Properly maintaining your landscaping is important because mosquitoes look for shaded areas. By keeping your grass short and hedges trimmed, you can reduce the amount of shade in your yard for mosquitoes to hide in.
Mosquitoes are attracted to certain plants such as water lilies, taro, papyrus, and water lettuce. Instead of having these plants on your property, consider ones that deter mosquitoes. Plants such as marigolds, lavender, citronella, catnip, basil, and rosemary can help add a layer of protection to your property.
Although there are many products such as candles, torches, and sprays available in stores, they are often not effective. These products might keep mosquitoes away temporarily but do not work long-term. Suppose you have tried everything to reduce mosquitoes but are still seeing large populations on your property, or you want an extra layer of protection. In that case, you should consider the help of professionals.
Ready Pest Solutions & Mosquitoes
There is not necessarily a mosquito season, but they are most active during hot and humid months. At Ready Pest Solutions, we offer seasonal mosquito services starting in March and ending in October or November. We know how difficult it can be to deal with mosquitoes in Holly Springs. This is why we customize our program to meet your specific needs.
Our seasonal mosquito services include monthly visits where we inspect your property for breeding sites and harborage areas. Then, we will target the specific areas where mosquitoes hide, such as shrubbery. Our experts are careful not to spray Koi ponds, edible vegetation, and other sensitive areas. If you're not ready to start services in March, you can pick up your service at any time and have it run through the end of the season.
We also offer One Time Special Event Treatment for outdoor events and weddings. Typically, we will treat the location the day before your event. Like our seasonal plan, our outdoor event service is tailored to your specific needs.
Getting Started With Ready Pest Solutions
You might think you can handle mosquitoes on your own, but the truth is professional mosquito services are much more effective. With trained professionals from Ready Pest Solutions on the job, you will see results and save yourself a lot of time and stress.
If you're in Holly Springs, North Carolina, contact Ready Pest Solutions today to get started.