Steps You Can Take to Limit Mosquito Activity Around Your Holly Springs Home This Summer
May 15, 2022
When you consider the summer season, you likely think about backyard barbecues, sunning on the beach, and swimming in the pool. Memories rush in from your childhood of evenings spent running around barefoot in the cool grass at dusk, playing tag with your neighborhood friends.
But then you recall another memory. Summer in Holly Springs isn't just sun and sand and fun. Our hot and humid summers provide exactly what mosquitoes need to flourish. With moisture in our air and on the ground, along with fresh blood to feast on in the form of children and adults alike, mosquito bites can put an end to all of your outdoor fun.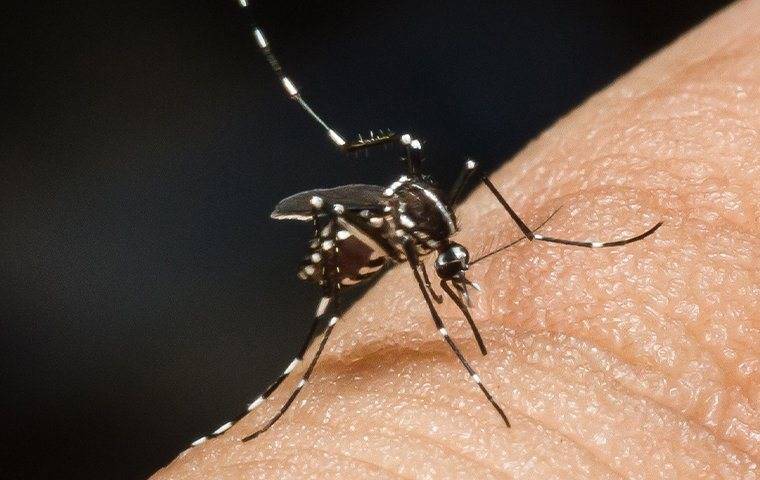 Tips To Control Mosquitoes On Your Holly Springs Property
No one in North Carolina purposely tries to attract mosquitoes to their property. We all know how pesky these pests can be. But you may unwittingly draw mosquitoes to your yard without realizing you're doing so.
Here are a few things to look out for:
Stagnant water is attractive to mosquitoes, as this is where females lay their eggs. Inspect your yard and remove any pooling water.
Change the water in your birdbath every week, keeping any eggs from developing into full-grown, adult mosquitoes.
Empty and turn your kiddie pool upside down when your children aren't using it, as mosquitoes will lay their eggs there, too.
Clean up toys such as frisbees left lying on the ground after your kids have been playing outside.
Many of the above ideas can help keep you from providing breeding grounds for mosquitoes around your home and property.
Professional Pest Control With Ready Pest Solutions
A pest management professional will help you identify mosquito-breeding sites on and around your property. They can treat still water resources with a larvicide to prevent mosquito development.
Partner with our team at Ready Pest Solutions to provide ongoing seasonal mosquito services. You will expend much less effort in trying to prevent mosquitoes on your property. By treating mosquito nesting sites, we eliminate adult mosquitoes and prevent those mosquitoes from breeding in your neighborhood, meaning you don't need to worry about these pests finding breeding grounds in one of your neighbor's yards.
For more information about noticibly reducing the mosquito population in your Holly Springs yard, reach out to the professionals at Ready Pest Solutions. We offer both single service and recurring mosquito control. For the best pest control in Holly Springs, call us today.