Say Goodbye To Cockroaches: The Most Effective Treatment For Your Holly Springs Home
July 15, 2023
It is sometimes hard to say goodbye. Other times, it isn't. This all depends on what you are saying goodbye too. In the case of cockroaches, saying goodbye is easy. The trick is getting these pests to leave. Many locals that live here in Holly Springs do not know how to properly handle these pests. If you are here today seeking answers for these terrible bugs, we have some things for you to think about. Here is what you should know about the different types of cockroaches in Holly Springs and how to get them out of your home for good. Call Ready Pest Solutions, Inc for an immediate answer to these pests. We will offer options for pest control in Holly Springs that are sure to send these bugs running for the hills.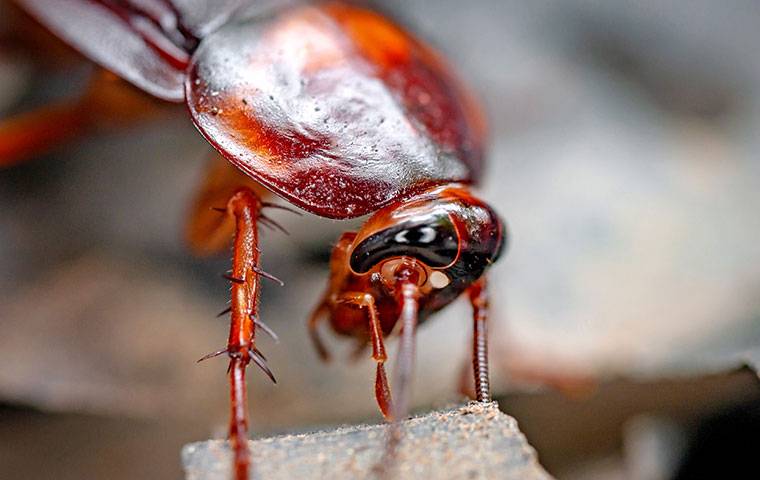 Types Of Cockroaches: Identifying Common Species
We are going to be completely honest with you. There are a lot of cockroaches here in Holly Springs. Three of the most common cockroaches are German cockroaches, American cockroaches, and Oriental cockroaches. The German roach is small, brown to tan, and has two parallel lines behind its head. The American roach is large, reddish brown, and has a figure eight pattern behind its head. Finally, the Oriental roach is medium-sized and is completely jet black. To identify any of these pests inside your home, you have to either look for common signs of cockroaches or invest in a professional pest inspection. Common signs include grease marks, shed skin, fecal droppings, and live roaches. For professional help, get our team at Ready Pest Solutions, Inc involved.
Health Risks: Cockroaches Spread Disease And Trigger Allergies
There is much more to a cockroach than a scary face. These pests are one of the most dangerous creatures locally. This is because of the many disease-causing organisms they are able to carry and spread off their bodies and through their droppings. In addition to this, a roach's shed skin and fecal droppings can act like allergens for people with asthma and other respiratory problems. The best way to avoid getting sick is to avoid roaches. Let's talk about some common methods to do this now and find out if professional cockroach control is worth it.
Keep Your Home Clean: Good Housekeeping Aids In Cockroach Prevention
Not every problem in life can be solved with a clean home. Interestingly enough, a cockroach infestation can almost be completely avoided through cleanliness. The only problem is that these pests can live off of things like paper, book glue, and toe nail clippings. To increase your chances of avoiding an infestation, combine a clean home with these simple tips.
Make sure your home's exterior is sealed.
Address moisture problems.
Keep things tidy.
Invest in pest-proof trash cans.
For more help deterring or dealing with roaches, bring in our team at Ready Pest Solutions, Inc. We have what you need to handle these invasive pests.
The Benefits of Professional Cockroach Control: Why Expertise Matters
There are so many benefits that come with professional cockroach control. To start, you do not have to see, handle, or even acknowledge these pests. All you have to do is let us in and send us to work. We will find out where roaches are hiding and implement fast-working treatments to remove them from your home. We can also put in place long-lasting treatments to deter future infestations.
Talk with our team at Ready Pest Solutions, Inc to discover more about our roach control and find a solution that will best handle these pests inside and around your Holly Springs home.