How To Keep Spiders Out Of Your Holly Springs Home
October 15, 2022
Do you avoid certain areas inside your home? If so, why? Some people avoid their basement or laundry room because they are afraid they might find a spider. Spiders are frightening to deal with and like to hide in these secluded areas. What species invade homes here in Holly Springs, and how can you get them out?
Here is what you need to know today. For fast pest control in Holly Springs for spiders, hop over to our residential service page. It will explain our basic pest control options and explain how they can prevent pests like spiders.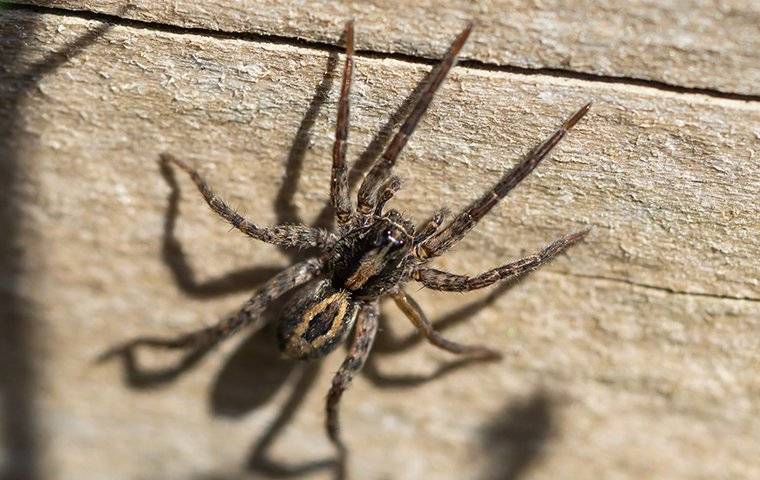 Common Species Of Spiders Found In Holly Springs
Holly Springs is home to many different types of spiders. We have Carolina wolf spiders, dark fishing spiders, parson spiders, white sac spiders, and brown recluse spiders. Some of these arachnids build intricate webs, while others hunt for their prey from the ground.
The main reason local spiders invade homes is to hunt for insects, arthropods, and other arachnids using one of these methods. If you are worried about spiders getting indoors, we highly recommend finding a D.I.Y. or professional prevention option to protect your home's exterior. We will talk more about your options in just a bit.
Some Spiders Are More Dangerous Than Others
There are lots of spiders that live here in Holly Springs, and most do not pose any threat to your health. They might, however, build a web that you will find later with your face. The four species of dangerous spiders that live in Holly Springs are brown recluse spiders, black widow spiders, false black widow spiders, and yellow sac spiders.
Although fatalities from spider bites are rare in the United States, they do occur. If you suspect that one of these pests bit you, seek medical attention. This is the best way to address symptoms and reduce your chances of serious injury. One great way to avoid dangerous spiders and their bites is to implement some form of preventative measures around your home. Two great options for this are D.I.Y. strategies and professional pest control. Let's start by talking about six common environmentally friendly D.I.Y. prevention tips.
Six Environmentally-Friendly Spider Prevention Tips
Spiders like to invade homes here in Holly Springs but only when it is convenient for them to do so. Sometimes these eight-legged pests wander in on accident. Other times they follow pest activity indoors so that they can stay well fed. To help you prevent spiders in your home, here are six environmentally-friendly options to try today.
Seal gaps, cracks, and holes around your home's exterior foundation.
Make sure your exterior doors and windows have weatherstripping as needed.
Repair more extensive damage to your windows and doors.
Install door sweeps under exterior doors and make sure they are airtight.
Turn off exterior lights when it gets dark out.
Invest in a professional pest control plan designed to deter spiders.
Investing in professional pest control is the best way to deal with spiders. Let our team know if you are interested in learning more about our comprehensive services.
Professional Pest Control Makes For The Best Spider Control
To effectively prevent North Carolina spiders from invading your home, you need a professional pest control company. For amazing services you can rely on, look no further than Ready Pest Solutions. We will help you identify potentially dangerous spiders indoors and find a fast solution to remove and keep these pests out.
Contact us now and find out more about how we deal with different kinds of spiders in Holly Springs.