How To Identify And Get Rid Of Dangerous Spiders Around Your Holly Springs Home
June 17, 2023
Are you having problems with spiders around your home? If so, it is important to identify the type of spider before taking any action. While most common household spiders in Holly Springs are harmless to humans, some are dangerous and can cause serious side effects if they bite you. Ready Pest Solutions will provide information on how to identify dangerous spiders and how to get rid of them safely and prevent future problems with professional pest control in Holly Springs.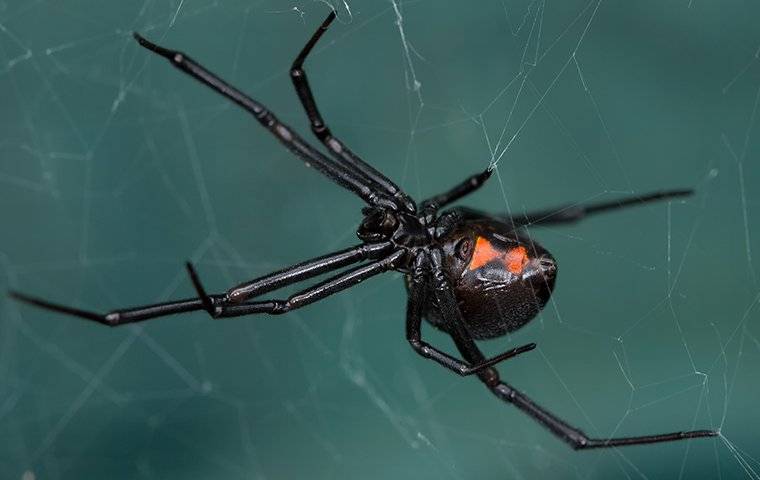 How To Identify Dangerous Spiders
There are many kinds of spiders in Holly Springs, but not all are dangerous. However, there are two dangerous spiders in the area that you should be aware of, and they are the brown recluse and the black widow. The brown recluse is a light brown spider with a dark brown violin-shaped mark on its back.The black widow is a shiny black spider with a red hourglass-shaped mark on its abdomen.
If you encounter either of these spiders on your property, you should exercise caution and contact a professional pest control company like Ready Pest Solutions for help.
The Side Effects Of Being Bitten By A Dangerous Spider
Being bitten by a dangerous spider can cause serious side effects. The most common side effect is pain at the site of the bite. This pain can be accompanied by redness, swelling, and itching.
In some cases, the bite can also cause nausea, vomiting, fever, and muscle cramps. If you experience any of these side effects after being bitten by a spider, seek medical attention immediately. A venomous spider bite left untreated can lead to serious health problems, even death.
How To Safely Get Rid Of Dangerous Spiders On Your Property
So you've seen a dangerous spider on your property and want to get rid of it. But how?
The first thing you need to do is identify the spider. If you can't identify it, take a picture and show it to someone who can. If you determine it is a brown recluse or black widow, do not try to remove it yourself. These spiders are venomous and can be dangerous if they bite you. Instead, contact Ready Pest Solutions. Our certified and trained professionals will safely and effectively get rid of these spiders in your house or yard, so you don't have to worry about it anymore.
How To Prevent Future Dangerous Spider Problems
The best way to prevent dangerous spider problems is to take steps to practice home defense for all spiders:
Keep your yard clean and free of debris. Spiders like to hide in dark, cluttered areas.
Seal cracks and gaps around your home's foundation, windows, and doors. This will help keep spiders from getting inside.
Install screens on your windows and doors. This will help keep spiders (and other pests) from coming inside.
Remove their food source. Spiders are attracted to homes with lots of insects. Reducing the number of insects in and around your home can help keep spiders away.
Contact Ready Pest Solutions for professional pest control in Holly Springs. This is the best way to get rid of spiders and prevent future problems from occurring.
If you are concerned about spiders on your Holly Springs property, contact Ready Pest Solutions today. We will gladly help you identify and safely remove the spider from your property. We can also help you prevent future spider problems with our guaranteed home pest control services. Give us a call today for a free inspection.