How To Get Rid Of Mice On Your Holly Springs Property
February 11, 2021
Mice are interesting creatures in that they are objectively cute to look at but yet terrifying to find inside your home. Maybe this has something to do with how prepared we are to see them. When you go to the pet store, for instance, you expect to find mice in their little glass enclosures, running on their wheels, and cuddling with each other under fun miniature structures. You do not, however, expect to see these pests inside your home popping their heads out of the holes they've chewed through cereal boxes or running over floorboards.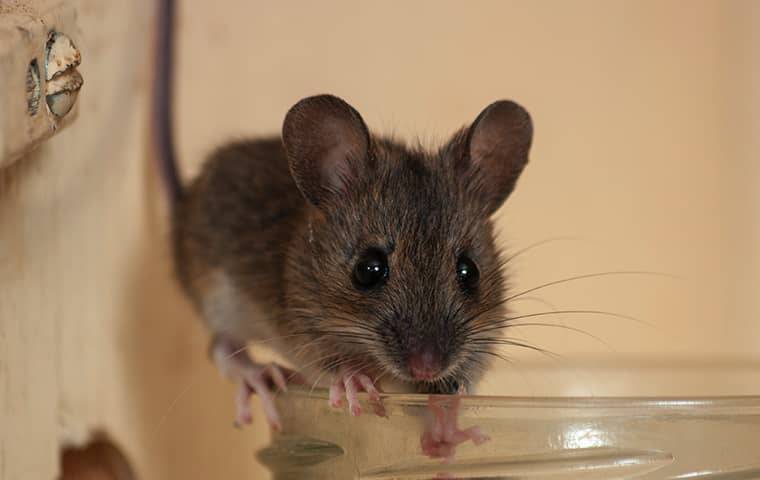 If you are having trouble with pest mice around your Holly Springs property, here are some practical and effective methods to get them out.
Why Your Home Has A Mouse Problem
Did you know that your home is a paradise for mice? It's true. Your living areas provide these furry little pests with everything they need to survive and thrive. Your walls shelter them from exterior elements and predators that mean them harm. Your pantries and faucets give them all the opportunities they need to stay well-fed and hydrated. Even your home's heating and cooling systems are working to keep these pests nice and warm or cool, depending on the weather conditions.
The Dangers Of Mice
When looking at a picture of a mouse, it is hard to imagine that they would cause any more problems than the obvious annoyances they bring to homes. The sad truth is that mice are often dangerous. After wallowing around sewers, crawling through trash, and consuming rotting or decaying organic matter, these furry pests regularly pick up and carry dangerous disease-causing organisms. Just a few of the sicknesses you might contract from one of these pests include salmonellosis, hantavirus, and lymphocytic choriomeningitis.
What makes matters worse is that fleas and ticks use mice as a form of transportation. These smaller blood-feeding pests also spread diseases and are dangerous to both people and animals. Some of the worst diseases fleas and ticks carry include Rocky Mountain spotted fever, Lyme disease, and murine typhus.
Practical Prevention Tips For Mice
If your home is already crawling with mice, no amount of prevention tips will solve your problem. However, if your home is infestation-free, here are some practical steps to try that will help reduce your chances of trouble with these furry pests in the future:
Keep your home clean.
Declutter your living areas.
Eliminate sources of water buildup.
Fix leaky pipes, fixtures, and spigots.
Store leftover food inside airtight containers.
Make sure your trash cans have tight-fitting lids.
Use caulk and some steel wool to fill in holes, gaps, and cracks in your exterior foundation.
Install door sweeps under exterior doors.
Repair damage to window and door screens.
Avoid feeding your pets outdoors.
What To Do If Mice Invade
What you should do if mice invade entirely depends on how many there are. If your infestation has just begun, our experts recommend using rodent snap traps baited with peanut butter. Place these traps near holes you find, beneath cabinetry, and in other areas where you suspect mice are traveling around your house.
If you catch a few mice within a week and notice no more noise late at night or other rodent-related problems, great! If your problem persists, call the professionals at Ready Pest Solutions. Our team has the equipment and training needed to handle larger rodent infestations and will be happy to put our experience to use around your Holly Springs property. Learn more about our home pest control and commercial pest control services.