Holly Springs Residents' Solution To Spiders
October 15, 2023
Although spiders are a beneficial type of pest because of their ability to eat dangerous and pesky insects, there are drawbacks to having them in your home. They create webs that can attract dust, they might bite you, and they can invoke fear in quite a few people. Additionally, the presence of spiders can indicate that you have far bigger problems in your home with other pests. The spiders wouldn't be present in the home unless they had a source of food, after all.
When you decide it's time to take steps for spider control in Holly Springs, the team at Ready Pest Solutions is ready to help. We will use proven techniques that we've developed over our more than 25 years of experience in pest control, and we are ready to serve you.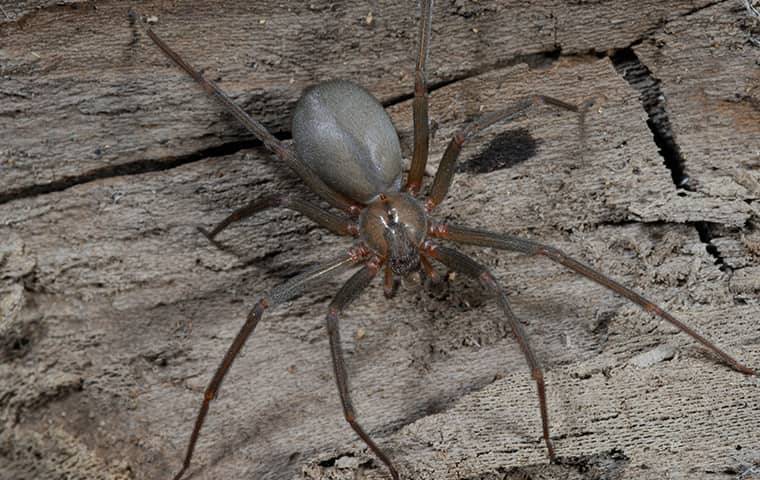 What Types Of Spiders Live Around Holly Springs?
So what types of spiders can you expect to encounter around your home in Holly Springs? You might be surprised to learn that more than 1,500 different species live in the state of North Carolina. We don't expect our customers to be able to identify even a fraction of those spiders. However, it is a good idea to learn more about the North Carolina spiders that may cause some danger for you through a poisonous bite:
The black widow has a black, bulbous abdomen and a red hourglass mark on the underside.
The brown recluse is a light brown spider that has a marking in the shape of a violin just behind its head.
It's helpful to be able to at least identify these two types of spiders in Holly Springs so you can be sure to avoid them. Instead of trying to eliminate them on your own, reach out to Ready Pest Solutions for a safe solution for controlling them.
What's Attracting Spiders To My Holly Springs Home?
Most frequently, common house spiders enter your home because they have found a source of food. Because spiders eat insects, seeing large numbers of spiders indoors probably means that you have quite a few unwanted insects, too. Spiders may also attempt to move into your Holly Springs home when winter is approaching, and they are looking for a place with warmer temperatures. Spiders also like to live in areas where people will not disturb them and their webs. Crawl spaces, attics, and basements that you rarely clean may draw spiders.
How Spiders Get Into Homes And How To Deter Them
Spiders have numerous ways to attempt to enter your home, including:
They move through gaps and holes in your foundation.
They climb through holes in window and storm door screens.
They go under loose fitting doors and windows that are missing weatherstripping.
They may ride indoors on the fur of a pet.
If you are wondering how to get rid of spiders, removing these sources of entry is a good starting point. You also should take care of any indoor insect problems you have. The team at Ready Pest Solutions can help you with both your insect issues and your spider issues.
Why To Call The Professionals If You Have Spiders In Holly Springs
Attempting to perform spider removal on your own can be quite daunting. Although there are steps you can take to try to fix the problem, being fully confident that you were successful in your efforts is extremely difficult when you don't work at controlling these pests daily.
At Ready Pest Solutions, we have the licenses, experience, and education required to know exactly how to combat all kinds of pests, including spiders. We take whatever time is necessary to fully diagnose your problem and to figure out the best way to attack it with professional home pest control.
To have us give you a free inspection, just reach out today.