Holly Springs Homeowners' Complete Guide To Effective Ant Control
August 15, 2022
Effective ant control is an integral part of your Holly Springs pest control plan. Despite what many people think, ants are more than just a nuisance. Depending on the species, they can be as nasty as roaches, as mean as hornets, and as destructive as termites. That's why you've got to be vigilant. These stubborn little insects can get into your home quickly and make it hard for you to evict them.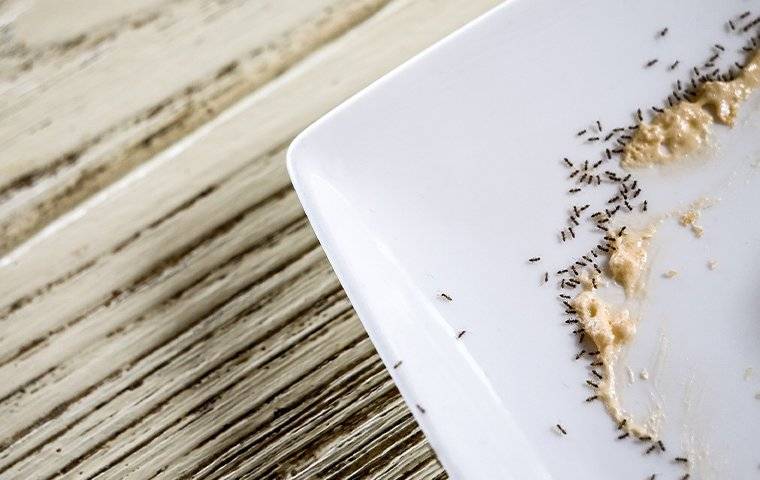 Characteristics Of Common Ants
Most ant varieties in our neck of the woods are just a nuisance. However, we have some ant species that can be more of a pain. Fire ants are common throughout North Carolina, and these red and dark brown ants can be a literal pain. They have venomous stingers and can inflict painful stings, just like bees and wasps. Also, like bees and wasps, fire ants swarm by the thousands when their nests are disturbed, stinging until the threat is eliminated.
Another dangerous ant we have here in North Carolina is the carpenter ant. These ants are among the largest you'll see and can be solid black or a combination of dark brown and red. They also have large jaws made for cutting wood.
The Many Problems Ants Can Create In Your Home
Fire ants sting, pharaoh ants can spread nasty bacteria, and all ants can be a nuisance in your kitchen and food storage areas. However, carpenter ants are the most destructive ant species you can get in your home. These ants do the exact thing termites do: they destroy wood and eventually render wooden structures structurally unsound. If you let a carpenter ant infestation establish itself in your Holly Springs home, you could be in for thousands of dollars in repairs and maybe even a total loss.
Five Practical Ant Prevention Tips For Around The House
The best ant control solution for your home is just not to get an infestation. Of course, no one would ever need professional ant control if it were that simple. Don't worry. You don't have to endure significant inconveniences to keep ants away. Just follow these easy ant prevention tips:
Cover all indoor and outdoor trash cans at all times.
Keep counters and floors clean to eliminate food crumbs that can attract ants.
Store pantry foods in airtight containers to mask smells.
Seal all cracks and holes in your home's exterior to make it harder for ants to enter.
Don't leave pet foods or pet bowls sitting out. Feed pets and put their dishes away.
Reducing your home's attractiveness and ease of access won't necessarily make it impossible for ants to enter your property. Still, it might just make it tough enough to encourage these pesky pests to move on to easier pickings.
The Most Effective Ant Control For Your Home
If you wind up with an ant infestation, don't try to get rid of it yourself. Solutions like ant granules tend to make ants spread out by reducing their populations without eliminating them, which causes them to try to protect themselves by branching out. Meanwhile, ant foggers and sprays are not just ineffective. They can also be toxic to people and pets.
If you need to eliminate an ant infestation, call the best pest control near you: Ready Pest Solutions. No matter the species infesting your property or the size of the infestation, our ant control experts can help get and keep your property ant-free. So call us or visit our contact page to get started with your ant inspection today!