Are The Rats In Holly Springs, NC Dangerous?
February 15, 2021
From a distance, rats aren't very intimidating. While rats aren't quite as cuddly as mice, they do have a cute appearance. When you take a closer look at rat behavior, your feelings might change. They're dangerous creatures and don't belong near your Holly Springs, NC property.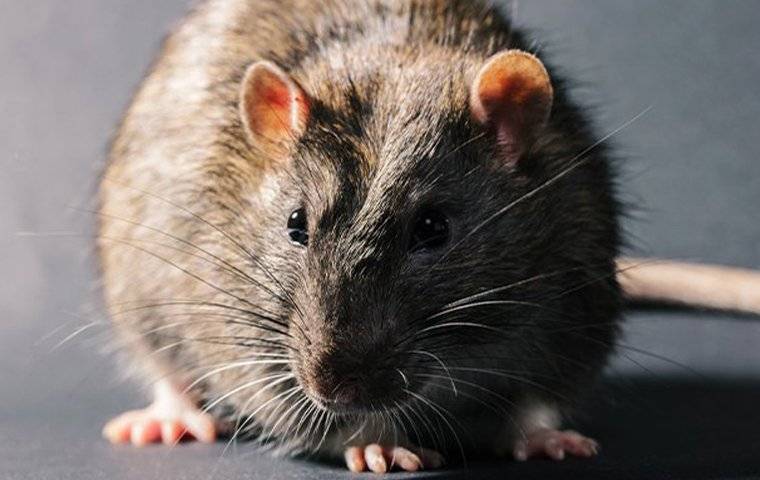 All About Rats In Holly Springs, NC
In Holly Springs, NC there are two types of rats you may encounter in or near your home. The Norway rat is the larger of the two rats, as it has a stout body. This Holly Springs rodent is brown with a light underbelly, blunt nose, and almost naked tail. Due to its dense body shape, the Norway rat doesn't climb well.
But that doesn't mean there aren't any rats in Holly Springs that can climb. While the Norway rat will only enter your home on the first or basement floor, the roof rat is most likely to invade via your roof. They climb trees and other vertical surfaces, often ending up in attics and roof eaves. These rats are dark brown or black and can be about 16 inches long.
Although these rats differ in appearance and ability, they share one common trait - they rely on you for food. For centuries, rats have counted on people for their garbage and crumbs. They hang out in alleyways and yards as they wait for food scraps.
The Dangers Of A Rat Invasion
There are a few problems associated with rats, some of which are more dangerous than others. First, there's the risk of disease. Rat feces and urine spread various diseases to humans. As the rodents walk across your tables, floors, and pantry shelves, they put your household in danger.

Another issue with rats is their ability to spread parasites. Wherever a rat comes from, there's a chance it has fleas or ticks. If it brings fleas into your home, the rat could be responsible for causing a flea infestation. Likewise, a rat with a tick on it could result in the tick choosing you to be the next host.
In addition to being annoying, ticks and fleas in Holly Springs are hazardous to your health. They can make you or your pets severely ill. Unfortunately, a rodent infestation often comes with multiple threats to your health.
Rats also trigger allergies, and that could make your home unbearable for allergy sufferers. It only takes one or two rats in your walls to cause red eyes and sneezing for certain individuals. When rats are around, your property may not be a comfortable place.
Property Damage
An often overlooked issue that comes with a rat infestation is property damage. At first, the damage might only seem cosmetic. Rats chew on almost anything, and it's hard to tell the extent of the damage. The damage could be hidden behind your walls and in your electrical system.
When rats chew through wires, they can cause a disruption in the circuit. In addition to keeping a light or an appliance from working, the disruption could result in a fire. This alone is reason enough to keep rats out of your home.
Preventing Rats From Causing Harm
If you don't want to experience the dangers of rats for yourself, you need to take action. Some simple rat prevention methods include the following:
Sealing up food in your pantry
Using lids on garbage cans
Closing up cracks and holes in your walls and foundation
Keeping vegetation low and away from your home
The most effective way to deter or eliminate rats is to contact the professionals. Here at Ready Pest Solutions, our technicians have years of experience. We can provide same-day service as well as ongoing pest control services for your home. Guarantees are included in all service agreements. Call us today at Ready Pest Solutions to get started!