About Ready Pest Solutions
With over 27 years of experience in the pest control industry, Ready Pest Solutions is Holly Springs' local, family-owned pest control company. Building a business from scratch after spending over 20 years learning the business by first working for a national company then a small business, it is our honor to help our customers by protecting your home or business from unwanted pests.
Why Choose Ready Pest Solutions?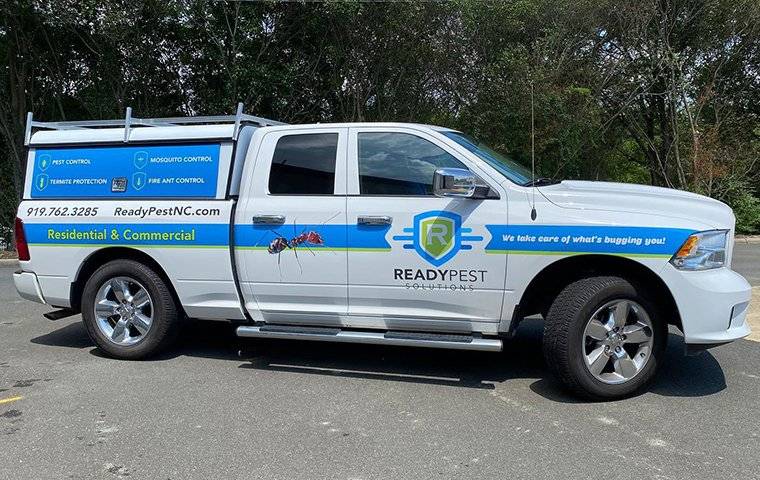 There are many reasons why Ready Pest Solutions is the best option in pest control.
We are a local, family-owned and operated business.
We have nearly three decades of experience in the pest control industry.
Our owner is an Associate Certified Entomologist through the Entomological Society of America.
We are very knowledgeable in all pest control matters.
We are tenacious in finding out how pests are getting inside so that we can get to the root of the problem instead of just treating the symptoms.
Our mission is to enhance the quality of life for our customers in our community by protecting your homes and businesses against unwanted pests.
We ensure the proper regard for the safety, health, and welfare of the public and the environment.
We provide free inspections.
Our services come with a pest-free guarantee.
We provide service within 24 hours.
We offer home pest control and commercial pest control services.
We are North Carolina Pest Management Association Accredited WDIR Inspectors.
We hold a North Carolina license in Structural Pest Control and a North Carolina Ground Applicator license in Ornamental Turf and Public Health.
We have an A+ rating with the Better Business Bureau.
We are HomeAdvisor approved.
We are members of the North Carolina Pest Management Association.
We are members of the National Pest Management Association.
We Take Care Of What's Bugging You!
If you have a pest problem, Ready Pest Solutions has the solution. We will get at the source of your pest infestation so you can rest easy knowing we have completely eliminated it. For all of your residential and commercial pest control needs, you can trust Ready Pest Solutions.
Request Your Free Inspection
Complete the form below to schedule your no obligation inspection.